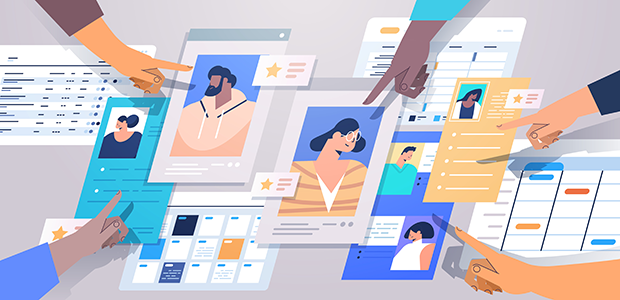 5 steps to hiring a team quickly
Your team will be at the core of your business and growing one that works for you and your business is probably one of the most important factors in building a successful business.
Using your team to define the structure of your business will create an efficient and effective model.
Recruiters and agencies might seem like a good idea to recruit quickly but costs can escalate quickly, particularly if you make a mistake in hiring. In this article, Legislate's CEO, Charles Brecque, shares his five step process to grow your ideal team quickly.
1. Spend 'a day in the life' of the position
When hiring a team, the first step is to work out the gaps you need to fill for your business to run as smoothly, and as efficiently, as possible. When looking to hire, it is crucial that you define the gap that you are intending to fill. By defining the position yourself, you will familiarise yourself with the complexity of the position and will easily be able to identify the skill set that will be required to achieve the goals you want the person in the position to achieve.
Spending 'a day in the life' of the position will show you the parameters of the position, what is expected and whether the role is in fact necessary. You might find that there is overlap with other positions you have trialled or that automation tools like Hootsuite are sufficient in covering the tasks required.
2. Understand what you are hoping to achieve by creating the position
What are you trying to achieve by creating this position? Are you hoping the candidate will supervise the growth of the business over a long period of time or are you hoping the candidate can produce content or develop a product for you? By being clear on what you are trying to achieve you will be able to determine whether the role will be full time or not.
Whilst this might seem like something that can simply be negotiated with a prospective employee, by being clear on the longevity of the role will guide where to look for possible candidates. If you are looking for short term content creation you might want to consider approaching University students who are keen to gain experience and apply their skills. Alternatively, you might want to approach consultants for fixed term projects.
3. How can the task be completed most effectively?
The last ingredient in your team-building planning processes is to work out how each person's role can be completed most effectively. Can the work be accomplished at home or overseas just as effectively? Are you looking for your team members to come into an office or laboratory daily?
Determining where your team members will be based to optimise work output will impact where you look for candidates and will ultimately affect the size of the talent pool you can approach.
If looking to hire overseas, it is crucial you understand the rules and notice periods that apply there and that you appreciate the differences between hiring a consultant or an employee as it will have implications on your tax liability in those countries.
4. Launch your recruitment search
Now you have worked out exactly what position you need to fill and how you can fill it most effectively, it's time to start looking. Combining a search with job posting platforms, like AngelList or LinkedIn, you can optimise your search at the fraction of the price of an agency. This bi-fold approach allows candidates to reach out to you who are already interested in the position and who might have an inadequate profile but are in fact exceptionally suited to the position.
Having defined exactly who you are intending to hire, you should search and advertise through platforms that are popular with the bracket of people you want to reach out to. For students you might find Facebook groups or University Careers Teams a fantastic way to capture a wide audience or for consultants LinkedIn might be your go-to. It is crucial that you ensure you abide by the Equality Act 2010 whilst hiring.
5. Secure your prospects
Having experienced the role yourself, you will have picked up on the qualities and skills that are needed to fill the position. This will make interviewing candidates a much simpler and quicker task: you know exactly what you are looking for (and what you're not!). Once you have identified the candidate that would be a good fit, it is now on you to move quickly.
You want to set a good first impression to your prospective employee and having all of the documents pre-prepared for your hire is the easiest way to achieve this. If candidates feel like you have not engaged with them quickly enough after a verbal job offer, you are standing the chances of losing them.
Providing a formal offer letter within a short period of time of your decision will show the prospective employee that you want them. It will also subtly set the tone with the prospective employee that things get done quickly and professionally in your company. Sending your contracts out quickly is also important.
Having pre-determined whether you are looking for an intern, a part-time or fixed-term employee or a consultant, you should ensure you have the right contracts and organise them before or during your candidate search.
It is important to remember that it is likely that you will need to supply the candidate with your privacy policy and for employees a staff handbook is a useful way of outlining the working environment and its policies. When sourcing templates it is crucial that you ensure that these contracts are up-to-date and do not contain clauses that might have become illegal due to the introduction of new regulation.
Subscribing to a platform like Legislate means you don't need to worry about not having the right contract at hand or using old templates.