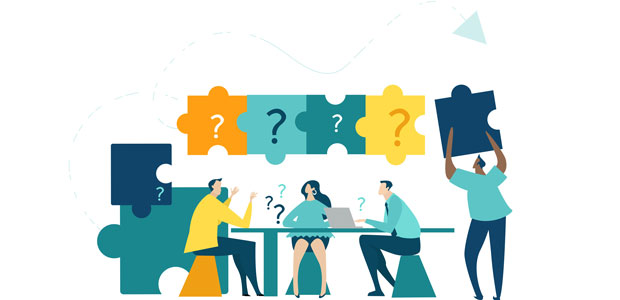 5 reasons to work with a career and business coach
Many business people and career professionals are consulting business and career coaches these days. One of the reasons why this trend is gaining prevalence is because just like in the normal world, people in the business world need a shoulder to lean on whenever the going gets tough.
Business and career coaches are experienced professionals in the art of building businesses and growing careers in the midst of frustrations, setbacks, and devastations. They are unbiased when called upon to analyse situations. They have rich networks that anyone, even the most experienced entrepreneurs, can benefit from.
If you are looking to grow and expand your business in new ways, it is wise to hire the services of a coach instead of going it alone. You have a better shot at staying on top of everything when you get professional help. Speaking of professional help, it is advisable to seek the help of a trusted global PEO, such as Global PEO, in managing and maintaining global payroll services, hiring and managing employees, keeping client records, and handling tax obligations and other business regulations in foreign markets. That allows you to focus on the key priorities that impact your business.
With that in mind, here are 5 reasons why you should work with a career and business coach:
1) It helps you define your value proposition
Today's work environment is constantly changing and that makes it hard for workers to keep up with the changes. Career coaching helps professionals learn critical skills that are needed to thrive in today's labour market.
A coach will help you design a powerful job-search strategy and to marry your skills and work experience with your unique background in order to define your value proposition. They help you ramp up your confidence so you can effectively articulate why you deserve your dream job. These factors combined help you stand out from your competition.
2) Mentorship and networking
You can greatly benefit from the rich networks that business and career coaches have. For starters, most career coaches are decorated career recruiters who are consulted by many organisations' recruitment teams. That means that earning the recommendation of a seasoned career coach can go a long way in helping you capture your dream job.
They can also help you network with recruiters and other professionals in your line of work, networks that you can tap into in case you need a career boost in future. Business coaches, on the other hand, have been in the industry long enough to identify potential pitfalls before you do. They will mentor you and point you in the right direction whenever you are unsure of where to go with your business ideas.
3) Keeping you focused and accountable
Business coaches will help you create a roadmap to success and stay focused until you achieve all your set targets. They will help you plan what to prioritize and what to implement when. They will call you back to order whenever you start setting unrealistic goals and deadlines.
And in case you get distracted or unproductive, your coach will be there to hold you accountable. This accountability can be instrumental in fast tracking your success.
4) Whipping you back to reality when you dream too much without leaving your safe space
It is okay to dream, but you have to focus more on realities than just dreams if you are to ever achieve your business dreams. A business coach will help you innovate and develop ideas but most importantly, they will push you towards actualising those ideas.
They help you see the future of your business rather than dwell on your comfort zone; your safe space. They challenge you to take risks in the world of business especially when you are reluctant to push your limits.
5) Helping you evolve professionally
You'll become a better leader with the help of a business and career coach. They will help you develop your recruitment process so that you get the best talents in your niche. You can also use some help in nurturing your leadership skills; how to manage many people with diverse cultural backgrounds, skill sets, first languages, and career goals.
Your coach can help you with that. You can also enroll for a team leader training course in order to enhance your communication, supervision, and other key leadership skills. A good coach will help you become more efficient by teaching you the art of prioritising your time and delegating tasks.
Conclusion
There are many benefits that you stand to gain by working with a career and business coach. However, working with a coach does not guarantee success in business or a job in a chosen field. You have to put in the work, stay focused, and be resilient to be successful.