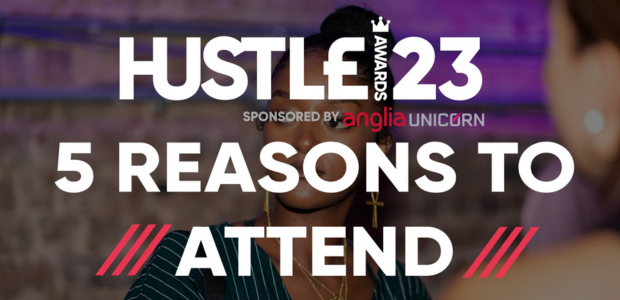 5 reasons the Hustle Awards can't be missed!
The Hustle Awards are just around the corner, on 20th July back at The Steel Yard. We are thrilled to let you know that this year the awards will be bigger, better, and most definitely entertaining.
Here are 5 reasons why you need to be there:
1. BE A PART OF THE INDUSTRY'S GREATEST NIGHT OF THE YEAR
There's nothing quite like bringing our entire community together. It's been a long time since we could bring this many people under one roof.
2. CELEBRATE YOUR TEAM'S ACHIEVEMENTS
Win or lose, your team has done a great job to get your company to the finals. Why not show them how much you appreciate their efforts?
3.  IT'S AN OPPORTUNITY TO, YOU GUESSED IT, NETWORK!
You will be mingling with some of the industry's movers and shakers. So even if you've not been shortlisted, it makes business sense to attend. Need we say more?
4. PARTY TIME!
Following the awards ceremony, take the opportunity to let your hair down and party the night away with your colleagues. We promise you'll be dazzled by the entertainment at one of London's hottest venues!
5. THE HOST!
Not to give away too much but this is one host you don't want to miss seeing! Announced on 5th June so keep your eyes peeled...
Whether you have been shortlisted or not, you won't want to miss this. We have a limited number of tickets, so make sure you've scored yours.
BOOK NOW YOUR EARLY-BIRD TICKET BEFORE 9th JUNE TO SAVE £15