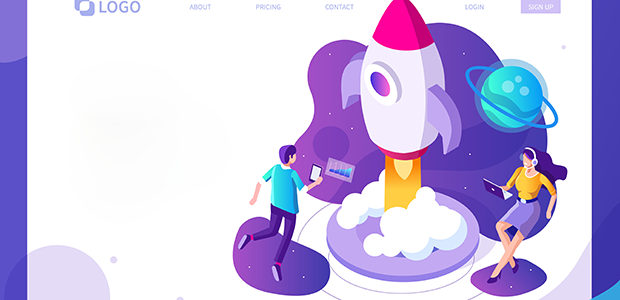 5 questions founders need to answer before raising funds in 2022
Raising funds for your startup can be challenging at the best of times. Throw a pandemic into the mix and you're faced with an even bigger mountain to climb.
However, the British tech startup scene has soared over the past year, with UK tech firms raising £29.4bn, almost doubling the 2020 figure. What's more, investment in British tech companies has surpassed that of Germany and France, with investment spread across the UK. 
For founders, this is good news. There's a strong appetite for investment in startups and not only this, there's been a shift in investor behaviours for the better. Over the past year at SeedLegals, we've increasingly seen investors with more capital looking to back the most promising companies much earlier in their journey. Investors are keen to get their foot in the door. And this is great for startups - with more funds at an earlier stage, founders can scale their business much faster than would have been possible years ago. 
But before you get to the point where you're taking a large investment, how do you get the investors to consider your startup? These five questions set out what you should ask yourself to make sure you attract investors early on and prove you're a worthy investment with a strong future.
1. Do you have a clear vision?
All strong businesses have a clear, well-articulated mission. When you're entering the market with your startup, it's vital you know and express what you're setting out to achieve. To be successful, you need to understand exactly what you're disrupting and how you're innovating. Without disruption, it's highly unlikely that you'll attract customers, partners or buyers. And without innovation, you won't be able to tackle challenges in a way that excites investors. 
2. Have you got a solid product?
When you've set out your mission describing  what you aim to achieve, you need a strong product or service to turn your vision into reality. You'll need either a ready-made product, or a plan and the means to create a solid product.
Ask yourself: will your product evolve and does it truly have potential? Make sure you gather strong evidence that your product will be successful. If you can't find this evidence or you fail to look for it, you run the risk that you'll never deliver the right product for the market. 
3. How strong is your team?
Behind every business is a team. No matter how big or small, it's vital that each member plays their part and that everyone is aligned in the long term goals of the company. Many startups have more than one founder. When starting up a business and seeking investment, consider how well you know your team. Have you worked together before? Are you actively building your working relationships? Do you all bring relevant expertise vital to the company's success? The more positively you can answer these questions, the lower the risk to your business, and the more likely investors will be to see a strong team worth their investment. 
4. Is your business model robust?
When it comes to startup business models, simplicity is key. As the founder, you must know how to sell your product and how much you'll charge customers (or whether you'll start by offering your product or service for free).
If you don't know, you increase the risk to your business and decrease the likelihood of investment - investors will look elsewhere for a startup with a business model that makes sense. Ask yourself: am I clear on our business model? Make sure you can explain it and your company's direction to investors. 
5. Do you have key performance indicators to show future growth?
It's often tricky to find solid financial figures to show investors early in your company's journey. Many founders don't realise that there are other indicators of growth which they can use to catch investors' attention. If you can demonstrate there will be significant revenue and profit generated in the future, that can be sufficient if your numbers are  backed up by realistic and credible assumptions. You'll need to find the balance: if your predictions are too small, investors might decide that their returns would be  too small and/or that you lack confidence in your business. If your predictions are too big, investors might decide you haven't properly researched your market. 
SeedLegals has noticed that there's never been a better time for startups to seek investment. However, all this opportunity comes with heavy competition: many startups competing for the same funds. To attract investors and stand out, you'll need to be not just well prepared but better prepared than other founders.
Investors are eagerly searching for their next exciting opportunity - so be ready, show that your company is ahead of the curve, innovative and full of potential. If you can prove you're a safe bet and ready for investment, be prepared for a prosperous and successful year 2022.