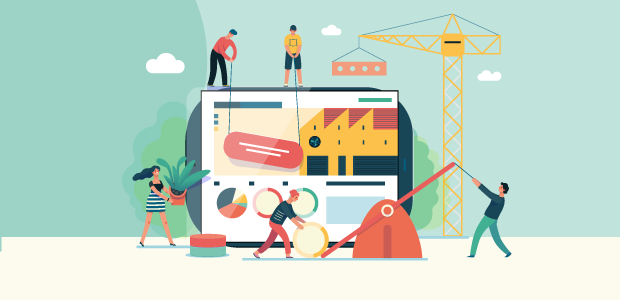 5 key considerations when designing an app
We're living in a time of incredibly rapid change, where mobile phones are dominating consumer experiences and new technology is constantly being harnessed, turning traditional startup business models on their heads.
Mobile apps are rising, with fewer people using websites. For example, fashion brands will frequently promote their mobile app as the go to platform for their consumers to shop and where once online banking was done through a desktop site, apps are now hugely prevalent. The convenience of an on-the-go app is appealing to customers, making the user experience even one step easier for people can make a huge difference.
Especially for startups, the consideration of developing a mobile app for ones business is now more so ever an important aspect to focus attention on, especially since more established competitors are jumping on the bandwagon, and adapting their business models to harness this innovative digital trend. 
However, before embarking on developing an app, start-ups need to consider whether it is right for them and if it will help them meet their specific business goals.
What should you consider?
1. Purpose
Purpose is undoubtedly the main point one must consider. What is the purpose of your app? What are you trying to achieve? Who is your target audience? You need to ask yourself these three questions before you even start to go down the app development road. Sometimes we think a 'great' app idea might actually seem pointless to others, so consumers understanding the purpose and value of your app is important for it to succeed. It needs to be clearly apparent the point of your app. For example, an app is not a useful tool in attracting new customers, but it is hugely valuable in helping you to retain existing customers.
2. Simplicity
The design of your app must be simple. Mobile apps are designed to be quick, so knowing what content should be shown is key to a successful user experience. No one likes endless amounts of text and images, which to be frank hardly anyone will read. Make the design your own, but be sure to allow consumers to do what they need to do with as few steps as possible, with easy to find call to actions (but not too many) and 'to the point' content.
3. Finger-friendly navigation
Your app needs to be quick and easy to navigate around. Instinctively, we use specific hand gestures when using our phone to do specific tasks. Swiping through images and pinching to zoom in and out are just of the things we expect to do when using apps. Adapting your app to facilitate these generic actions will assist a positive, carefree user experience. Another thing to bear in mind is that excessive scrolling can be annoying. Instead, create navigation that can lead the user to proffered content, again with as little steps as possible.
4. Identify the latest trends
It's essential to keep up with the latest trends. As mentioned previously, technology is continuously progressing in all aspects and new elements of mobile apps are constantly being identified. Pinpointing popular trends is important to consider when maintaining the design of your app. To understand effective elements of various apps amongst users can inspire a better-supported app, prolonging its growth and development.
5. Think how you will optimise your app
Apps can be a really useful business development tool. As your customers use an app, they are feeding back data about their user habits. Make sure you analyse this data and use it to make improvements to your service and offering. Also, make sure you are using your app as a marketing tool by sending out appropriate push notifications to users, alerting them to new offers or services.
We see lots of brands go down the road of developing pointless apps, which unfortunately do not suit their business objectives. Once you have established your purpose, mobile applications have the ability to completely transform your business platform, opening digital opportunities to really engage with your customers.