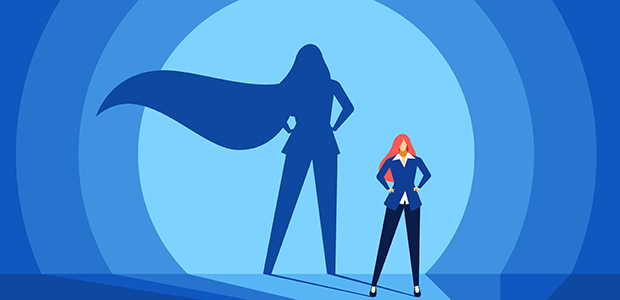 5 female-led, Saudi tech startups to watch in 2023
With the third highest percentage of female entrepreneurs in the world, Saudi Arabia is creating a thriving startup ecosystem.
Women make up almost half of small and midsize enterprises (SMEs) in the Kingdom and are successfully contributing to Saudi's booming economy. Technology is an area of focus for Saudi businesswomen, with several spinouts from King Abdullah University of Science and Technology (KAUST). The university nurtures entrepreneurs through programs like its TAQADAM Accelerator and its investment arm – KAUST Innovation Ventures, in fields such as AI, health and AgTech.
Here are five KAUST female-fronted tech startups to watch in 2023.
Uvera: prolonging the shelf-life of fresh food without chemicals
Asrar Damdam — Founder and CEO
Uvera is a biotech company aiming to prolong the shelf-life of fresh food without using chemicals — an achievement that supports the globally recognised goal of halving food loss and waste by 2030.
Its portable kitchen technology, Aurora, combines Ultraviolet-C light and vacuum sealing to maximise the shelf life of perishables in households. The artificial intelligence of things (AIoT) device won the 2023 CES Innovation Award, and the company is now in the process of raising $3 million in funding.
Asrar gained her doctorate in electrical and computer engineering from KAUST with research focused on the Internet of Food (IoF). She received a L'OREAL-UNESCO For Women in Science Middle East Young Talents Award in November 2020 and featured in the Forbes Middle East 2021 30 under 30 list.
Intravides: medical augmented reality (AR) in the operating room
Daniya Boges — Co-Founder and CTO
Intravides develops augmented reality (AR) solutions to enable the use of 3D medical images and surgical plans in the operating room. Surgeons can use its AR goggles to access medical information during procedures, such as 3D serial section images of brain cells or a patient's spine.
Daniya is a computer scientist and senior software developer at KAUST with expertise in 3D visualisation and modelling, virtual and augmented reality.
Red Sea Farms: growing crops in controlled, enclosed farms
Derya Baran — Co-Founder and CEO
Red Sea Farms is a spin-out from the King Abdullah University of Science and Technology (KAUST), established in 2018 with a vision to reduce food insecurity, carbon, and freshwater use in the food sectors.
Its technology uses sunlight and saltwater to cool greenhouses and grow crops instead of relying on rainfall, fresh groundwater, or desalinated water. They can grow fresh produce such as cucumbers in environmentally-controlled conditions.
Derya Baran joined KAUST in 2017 and has quickly become of its leaders in energy technology. Her research led to iyris SecondSky, the greenhouse roofing product that is a transparent heat shield that passes light while blocking heat. Derya has built a team of 11 people from all over the world including Mexico, France, China, India, and Indonesia and is also involved in deep tech startup ideas at KAUST.
Thya Technology: enabling visual AI for everyone
Justine Braguy — Co-Founder and CEO
Thya Technology, established in September 2022, provides computer vision services for end users with a need to analyse large image datasets. Its AI tool helps users generate their own detection model in a couple of hours with just a few images.
With a PhD focused on plant biology, Justine strives to empower researchers and businesses with visual AI. She believes in tackling AI bias and creating technology that is open to everyone — not just those specially trained.
Taffi: 24/7 virtual fashion stylist
Shahad Geoffrey — Founder and CEO
Taffi is using AI to change the way people shop with its AI advisor, Amira — a 24/7 virtual fashion stylist.
Shahad began her career majoring in finance and international business and then held several corporate positions. While packing to visit her family in Hawaii, she identified a market gap for a collaborative styling service, and the idea for Taffi was born.
The AI advisor not only gives retailers and shoppers custom clothing options, but also empowers women across the Middle East to work from their phones as stylists. Taffi went on to experience 110% growth month after month, and Shahad is focused on accelerating growth even more.
Ongoing support
As well as supporting entrepreneurial women, each year KAUST helps a selection of startups succeed in the market and solve global challenges — from hosting bootcamps for Saudi-based entrepreneurs to develop their skills, to providing budding startups with access to networks of mentors and industry experts.
KAUST Innovation Ventures provides competitive funding to founders of early-stage, deep-tech startups working to find solutions to scientific and technological problems. They also manage the homegrown KAUST spinouts and international, deep-tech spin-ins — a portfolio of talent to keep a close eye on this year.