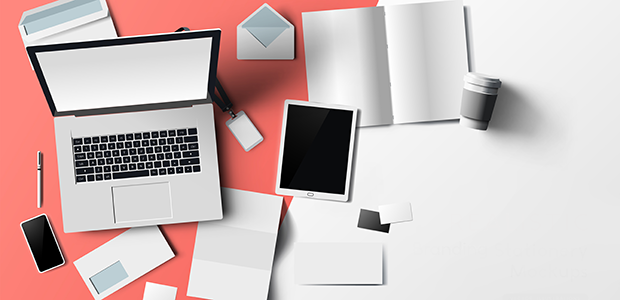 5 exceptional ways to create an appealing employer brand
"If the reputation of a company's products and services is its face, the talent brand is its heart and soul," said Hank Stringer & Rusty Rueff.
The contemporary business world is evolving, and so are the strategies of organisations. With the talent pool becoming finicky about choosing the companies they want to work with, organizations are realizing the importance of emerging as an appealing employer brand.
However, an employer brand is not only related to attracting candidates but is a continuous process of maintaining and improving the essence of the company in order to attract and retain potential employees, stakeholders, and even customers.
Constantly working on creating a positive employer brand will help in complimenting the recruitment process and making it easier for HRs to convince potential talents to join their workforce. Along with this, it will also help in reducing the cost per hire which will benefit the overall revenue of the company. To substantiate, as per stats by Ceridian, a positive employer brand can cost a company 50% less whereas a negative employer brand can cost 10% more per hire.
Probing further, in order to build a positive employer brand, companies need to constantly work on implementing effective strategies. Therefore, this blog will highlight some of the extraordinary strategies for recruiters, employers, and business leaders to work on creating a captivating employer brand. Hence, let's delve deeper into the blog without further delay.
5 Fool-Proof Strategies For Effective Employer Brand
1. Welcome diversity and inclusion
Diversity and inclusion recently became the buzzwords of the enterprise world and job seekers are preferring to work with companies that practice diversity and inclusion. To substantiate, as per the Deloitte Survey, 80% of the respondents said that the efforts of a company in welcoming diversity and inclusion are the key determinants when picking a company.
Hence, in order to emerge as an appealing employer brand, it is essential for companies to hire employees who embrace and like to work with teams from different parts of society.
To ensure that, employers can come up with various ideas such as -
Implement strict policies - companies practicing strict non-discriminatory policies will make sure that no discrimination occurs in a workplace based on gender, age, nationality, or race.

Educate and mentor teams - business leaders can come up with various mentoring and educational webinars to aware teams of the value of having diverse teams.

Include workforce in decision making - iIn order to practice inclusion, employers need to make sure that employees are included in every small or big decision taken for the growth of the company.
These various D&I initiatives can ensure that employees of the company are equally valued and treated irrespective of their backgrounds. Along with this, multiple investors and customers are also looking to invest or purchase from the companies that are supporting diversity and inclusion. This will encourage stakeholders from all backgrounds to want to work with your company and will enhance your employer's brand as well.
2. Invest in the right technology
We all are very well aware of the fact that technology has a major role to play in the operations of a business. It assists in making different operational processes work smoother. Moreover, today's workforces are tech-savvy and they want to work with a company that makes them familiar with the latest technologies.
Employees believe that getting familiar with the latest technology will help them in acquiring new digital skills which will help them in excelling in their careers. Moreover, the latest technology gives the company wider opportunities in expanding its business all across the globe.
However, employers need to make sure that they are choosing the right technology that is efficient yet not too complex that employees find it difficult to operate.
Hence, in order to strengthen the employer brand of your company, it is essential for your company to introduce the latest technologies in the workplace. It will not only attract potential employees but will also increase the efficiency and productivity of the workforce.
3. Define your EVP
EVP stands for employee value proposition and it acts as a major foundation on which the whole employer brand of your company stands.
EVP will define all factors on which your company will be known in the business world. Hence, it is really crucial for employers to choose their EVP very carefully and constantly work on strengthening it.
Moreover, it is essential to know that the EVP of the company should always be focused on the major factors that will drive potential employees to the company. The key components of EVP are mentioned below
Compensation - this component includes salary satisfaction, fair promotion, and the timely payment cycle of the company. Moreover, whether employees are paid according to their skillset or not is also included under this block. Hence, companies should make sure that their compensation cycle runs smoothly. Companies can use various

key performance indicators

to track the performance of employees in order to provide them fair compensation.

Career growth - every employee is working to achieve new levels of success. In order to achieve the same, companies should ensure that they provide multiple opportunities for growth to their employees.

Additional Benefits - flexibility, security funds, and health insurance are some of the additional benefits that today's employees desire while choosing the company.  Hence, a company should make sure that they provide all the additional benefits in order to strengthen their employer's brand.

Work Environment - the work environment is one of the major boosters of employees. It heavily affects the productivity and efficiency of the company. Moreover, a negative work environment irritates employees which can encourage them to bad mouth the company. This can negatively affect the employer brand of the company. Hence, it is crucial for employers to foster a positive working environment.
Defining employee value propositions will assist employers in clearing out the key benefits that employees will get while working for the growth of the company. This will further assist in attracting potential employees to the company which can further benefit the overall growth of the company.
4. Keep your socials up-to-date
Different social media platforms assist people in gaining information about different brands and companies. However, did you know that candidates also check your business' social media presence before applying for the job?
To substantiate, 68% of Millennials, 54% of Gen-X, and 48% of Baby Boomers state that they visited an employer's social media channels specifically to evaluate the employer's brand.
Hence, it is really crucial for employers to keep their social media updated in order to attract top talents. Various social media platforms such as Instagram, Facebook, and LinkedIn need to be updated regularly in order to keep all the stakeholders of the company updated about the recent accomplishments and work culture of the company.
Regularly updating your accomplishments and achieved milestones on social media will assist in increasing the brand awareness of the company. This will assist in enhancing the employer brand of the company along with driving potential employees, investors, and customers to work for the growth of the company.
5. Be a purpose-driven company
In a world where everyone is running in the race of earning major profits, there are some talents who want to work for a purpose above monetary compensation. Moreover, they would prefer working for a company with a great purpose even with a low salary.  
A recent global survey of more than 26,000 employees found that different percentages of generations prefer working for purposes over high pay. To elaborate, 48% of baby boomers, 30% of millennials, and 38% of gen X will prefer to work with purpose-driven companies.
Hence, in order to boost the employer brand of the company, companies can work on being purpose-driven rather than only working for profits. This can assist in attracting potential employees to the growth of the company.
To encapsulate, maintaining the employer brand of a company is really crucial to attracting top minds to the company. Moreover, the given above strategies will assist in making your employer's brand more appealing and fascinating.