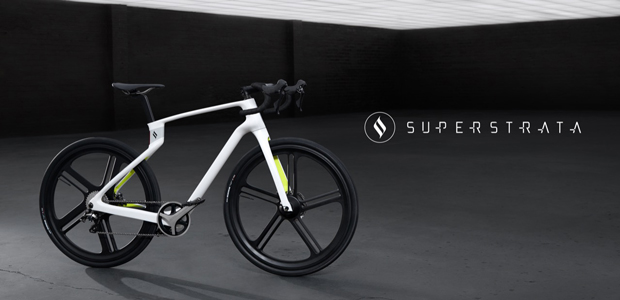 3D printed e-bike soars past Indiegogo goal
Superstrata's 3D printed e-bike, and traditional bike has soared past the company's initial crowdfunding target, hitting £3.3M in pre-orders as more than 2,800 backers from 66 countries have supported the project so far, and due to demand has decided to extend the campaign until Saturday 12 September 2020.
The Superstrata 3D printed, fully-customised bikes have attracted the attention of some major brands wanting to work in partnership with Superstrata - like SmartTech, which is currently showcasing the exclusive Superstrata Oxford in Selfridges' new The Bike Shop on Oxford Street in London.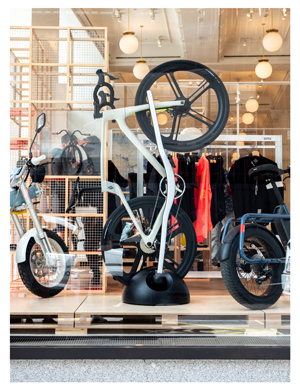 The exclusive Superstrata Oxford Edition includes carbon fiber wheels with a highly premium groupset, which are two of the most requested features so far. The Oxford edition comes in both classic (C) and e-bike (E) versions, priced at £4,999 for the Superstrata Oxford C, and £6,499 for the Superstrata Oxford E. But for readers that want to pay less there are other options...see cost section below.
Even Sadiq Khan, the Mayor of London, has already been along to Oxford Street to see the Superstrata Oxford in Selfridges for himself.
Superstrata extending its crowdfunding campaign means anyone who hasn't yet taken advantage of the early bird and discounted prices now has the chance to get one of these world-first unibody carbon fiber composite bikes.
Customisable design
The Superstrata's design has no glue, joints or bolts, is stronger than Kevlar and lighter than 2 bottles of water. Superstrata's proprietary composite 3D-printing manufacturing technology is making the improbable possible by 3D printing each frame individually according to each rider's precise body measurements. The bike and e-bike will literally be made to measure. Buyers send in their measurements and their individual bike will be 3D printed - bespoke down to the spokes.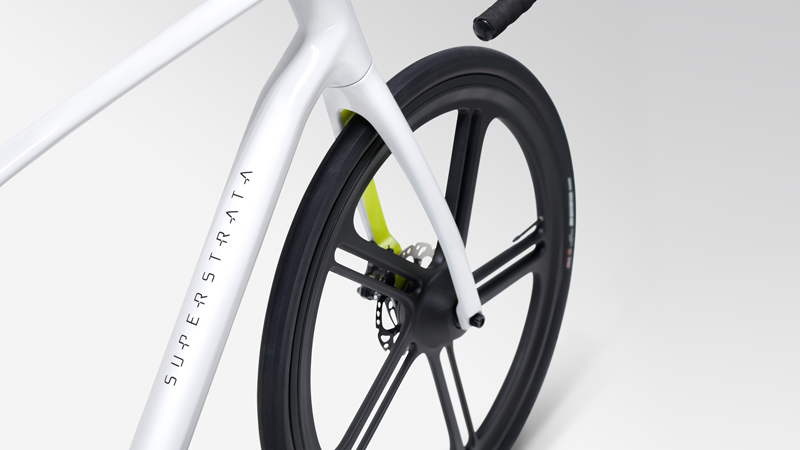 With more than 500,000 unique combinations, including mix and match colours, wheels, handlebars and more, the Superstrata bike and e-bike are made exclusively with carbon fibre reinforced thermoplastic technology, and 100% recyclable materials that won't rust.
Scaling manufacturing
Superstrata below explain how it can customise each bike frame without the need for any moulds, glue or joints, at scale: 
Arevo, the guys behind Superstrata, automates the design and fabrication of large, geometrically complex, continuous CFRP composite products through a suite of innovations in materials science, robotics and design software. It recently introduced its newest system, the Aqua 2, the world's first high speed additive manufacturing system for large continuous carbon fiber composite structures, which in addition to enabling higher quality print, is able to print 4x faster than its predecessor. This enables the rapid, on-demand production of large (up to one cubic meter) custom composite parts, making the process to scale manufacturing even easier. To make the Aqua 2 3D printer happen, Arevo just concluded of a $25 million funding round.
Cost
For anyone who can't get to Selfridges, the Superstrata Terra Bicycle will retail for £2,599 and the Ion E-Bicycle for £3,699, with the early bird prices of Terra £1,420 and Ion £1,895 - available here.
Colours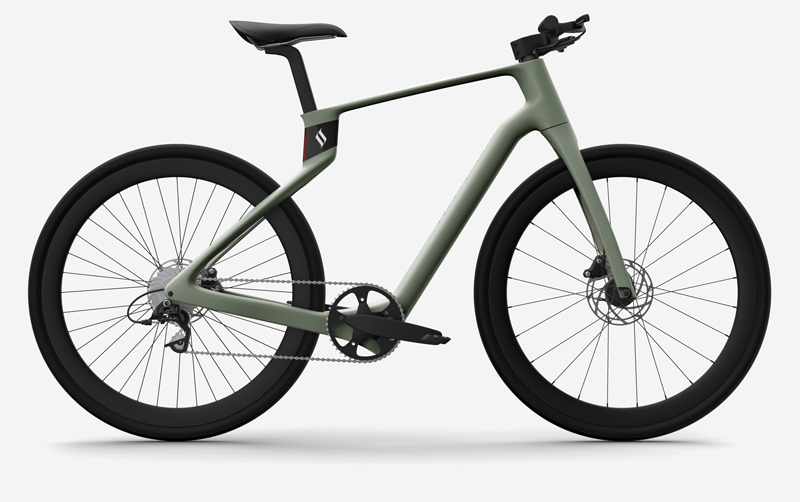 The bikes come in a range of colours, with the black and white bikes being absolutely iconic, but Superstrata's bikes are also now available in seven dazzling colour options:
Jet - iconic black satin finish

Cloud - iconic glossy white 

Moss - matte green

Indigo - metallic midnight blue

Lime - glossy neon lime

Frost - metallic, high gloss silver

Stone - matte grey