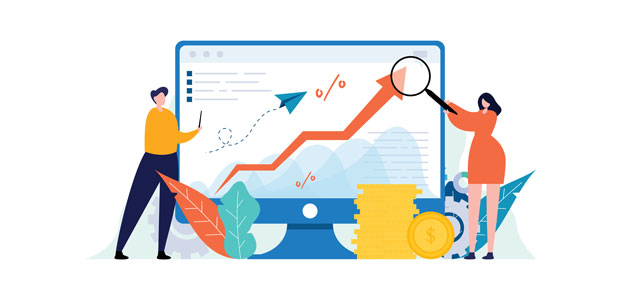 36% of companies outperformed 2019 results in positive recovery for business landscape
New research by Accountancy and Finance, HR and Data Analytics recruiter, Wade Macdonald has found that nearly half of UK businesses outperformed their initial predictions for this year, a more assured position than many were expecting only nine months ago.
Other positive findings include: 
36% of leaders reported they have grown headcount since the beginning of the pandemic. 

Business confidence is higher than it was in April 2020. 62% of leaders expect to recruit again soon. 

When discussing support systems, 68% felt the government had performed well or very well. 
The survey canvassed 140 business leaders, from a diverse range of industries, to explore if their initial business predictions had been correct or, indeed, whether trading conditions had been better, or worse than they had feared after surveying the same group in April of this year. The original report found leaders had a very negative outlook on the market: 
71% of businesses expected that they would have to reduce their staff numbers. 

Only a third of businesses felt it likely they would recruit. 

50% of leaders predicted it would take at least two years for the economy to recover. 
Since April, as predicted by many, the pandemic has taken unprecedented toll on businesses of all shape and size. However, while some areas will be harder to recover from than others, November's research shows that the overall picture is far less distressing than anticipated.  
Business resilience
The results from the survey suggest companies have been a lot more resilient than first expected. While half are down on last year's figures, over a third (36%) of businesses have outperformed their 2019 results, with a further 14% remaining stable. 
This upward trajectory is expected to carry on into 2021: 
Nearly half (48%) expect their businesses to grow by up to 25%. 

20% expect 25-50% growth. 

7% expect to grow by over 50%.
That is three quarters of business leaders who believe substantial growth is on the horizon post-pandemic, a fantastic outcome especially after the past nine months.  
Redundancies - expectations vs reality  
In April, business leaders were extremely concerned about the high risk of redundancies. Nearly three quarters (71%) expected that they would have to reduce their staff numbers during 2020. While a large amount of staffing cuts were made, the numbers were not as extreme as forecasted. 64% of leaders decreased team numbers but 36% of leaders reported they had grown headcount since the beginning of the pandemic.  
The saviour of many jobs, according to the research, was the furlough scheme introduced by the Government, of which 70% of respondents used to help prevent the levels of redundancy expected in April 2020. 
Recruitment  
When asked in April, just one third of businesses were expecting to actively recruit over the coming year. However, this number grew exponentially over the course of the pandemic with 73% of respondents reporting to have recruited between April and November. 
The factors for this unexpected change vary; from outperforming financial expectations, improved candidate confidence and greater understanding and investment in remote working and virtual onboarding, companies were able to work, and recruit, more effectively and efficiently.  
Continued hurdles 
Of course, there are still some challenges which businesses will face in the coming months. The first being the end of the furlough scheme which may cause more tragedies for internal teams. Sadly, nearly half of business leaders (42%) believe that, without further Government support, there may be another wave of job loss to come.
Secondly is the expectation of the country's economic recovery. In April, most businesses had thought that a U-shaped recession would be most likely, with a V shape the second choice, followed by W. In November we can see that a U is still the most predicted shape, but that a V has dropped from 26% to 11% and that more leaders now fear a 'double dip' (W) shaped recession (27%). 
Hopefully, the W-shaped recession should be less likely with the recent news of a vaccine. This news should mean that within the first few months of 2021, businesses can hopefully resume at a much steadier, upward pace helping to repair the economy slowly but surely.   
Chris Goulding, Managing Director for Wade Macdonald, said: "Despite being one of the hardest years, economically, physically and mentally, any of us have faced in a long time, businesses have adapted well to the challenges that have come along and although many have suffered, the extent of this suffering appears to be less than first feared. Many of us, thankfully, are now looking to the end of the year and into 2021 with a sense of optimism for repair, recovery and growth."