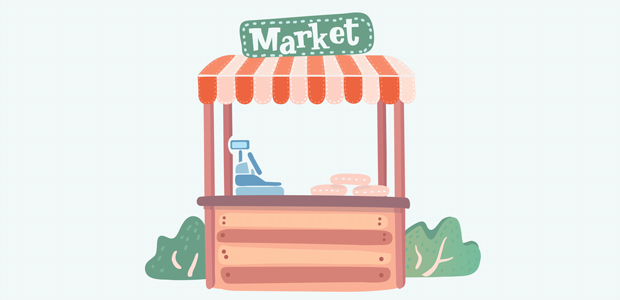 2020's top 3 threats to small businesses
Running a small business is not easy. There are any number of hurdles and challenges to overcome, and they can creep up without much warning, meaning it is absolutely essential to keep focused and remain on top of your game. 
However, aside from the day-to-day problems associated with making payments, getting invoices sorted, sorting stock levels and marketing your products and services, there are other things you need to keep your eye on during 2020.
SMEs are the backbone of the UK economy, and so for the good of the entire country's long-term prosperity, it is essential that they are geared up to deal with anything that may come their way. Research suggests that there are a staggering 5.9 million SMEs in the UK alone, which accounts for almost 99% of all businesses. They employ around 16 million people, and when combined, have a turnover of somewhere in the region of £2.2 trillion, which is half of the UK's economic turnover.
SMEs are an absolutely crucial part of the country's business landscape, and it would be an economic disaster were they to encounter serious difficulties that result in store closures, unemployment and dips in income.
So, with that in mind, let's take a look at the top three threats that small businesses in the UK will have to survive during the upcoming 12 months.
1. Brexit
You can barely open a newspaper, magazine or web page without encountering the word Brexit. It goes without saying that the UK leaving the EU will have some kind of impact on small businesses of all kinds, but the real difficulty at the moment is understanding what exactly the fallout is set to look like, who stands to be affected, and what the long-term impacts are liable to be.
Although the UK officially parted ways with the EU at the beginning of 2020, it is still unclear whether certain tariffs will be introduced, how importing and exporting is set to be impacted, and how the pound will fare against other currencies.
For businesses to overcome the potential problems that Brexit could bring about, it makes sense to set aside some money in an emergency fund account, assess contracts with clients, customers and suppliers, and keep an eye on all Brexit-related regulation changes that will be introduced throughout the year. This is very much a fluid situation.
2. Cybercrime
Putting defences in place to avoid cybercrime is something that all businesses – be they large or small – should be prioritising throughout 2020. More than £190,000 is lost every day in the UK because of the efforts of cybercriminals, while ONS statistics suggest that every year, 4.5 million cybercrimes happen in just England and Wales.
By installing the right antivirus software, by having firewalls in place, and by informing employees about what they should be looking out for when it comes to scams and phishing emails, you can keep your business safe and secure. Similarly, when it comes to keeping your business as safe as possible, you should also have the right business insurance in place, just in case the worst should happen.
3. Cash flow
Small businesses often struggle with cash flow, largely due to the fact that customers or clients can be very slow to make payments, and this trend is set to continue in 2020. According to a recent study, one in three business owners says that cash flow is their primary concern, even though most respondents admit that their business is performing in a way that is profitable.
The government recently brought in a scheme called Payment Practice Reporting, which means large companies now have to report how quickly they are paying suppliers. It is hoped that this measure will make businesses become more aware of their behaviours and improve them if necessary.