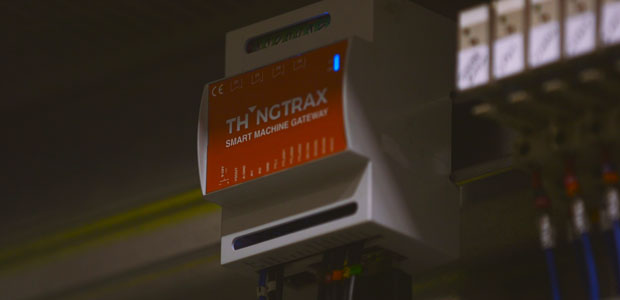 $1m invested to build autonomous factories of the future
Provider of smart technology solutions for the manufacturing industry, ThingTrax has announced the close of a $1m seed round led by SuperSeed, investing alongside industrial specialist Sumaria.
Founded in 2015, the company has been working with manufacturers around the world to turn their unconnected factories into smart manufacturing hubs. Using cloud computing, IoT, AI, and most recently computer vision, to connect machines, workers, and robotics to improve efficiency.
ThingTrax was co-founded by Aman Gupta, previously an Associate Partner at IBM responsible for digital transformation strategy for European manufacturing and supply chain companies, and Imran Shafqat, a former Microsoft employee with 17 years' experience in cloud architecture. The company is already working with factories across plastics, automotive, FMCG, medical, and packaging, around the world. This investment will be used for further growth and hiring for tech and commercial positions. 
ThingTrax's solution connects factories from end-to-end to make them safer, more efficient, and for management to make intelligent decisions. A Smart Manufacturing Platform provides one cloud-based dashboard connected to wireless devices and sensors, allowing users to quickly connect with, manage and analyse many aspects of the manufacturing floor. This can be connected to its Smart Vision System, which uses intelligent image processing with AI analysis to find and track everything from products to workers in complex environments. 
ThingTrax's plug and play devices can be fitted by factory engineers and then immediately connected to its Smart Manufacturing Platform. This makes it easier to provide its services to customers around the world, remotely. 
In recent months, ThingTrax has expanded it's Smart Worker Solution based on requests from customers looking to operate during the COVID-19 pandemic. This allows manufacturers to operate in line with new Government regulation and enables customers to track if workers are socially distancing from one another and are PPE and face-mask compliant.
It also provides; contact-tracing, to track who or what any employee or visitor suspected of having coronavirus has come into contact with so that others can then self-isolate; and a thermal sensor to take a worker's temperature when starting, ending and mid-shift, to detect if someone is at risk of having the virus.
Aman Gupta, Co-founder of ThingTrax, commented: "We want to change the way manufacturers work with and manage their factories, using technology. The potential to improve everything from saving downtime to ensuring staff are safe is endless. But very few companies are providing an end-to-end solution.
"ThingTrax provides the hardware and the platform needed to analyse and monitor performance, to make smarter decisions. We already have great customers using our solutions around the world, and this investment will help us reach more manufacturers to upgrade them to factories of the future."
Mads Jensen, Managing Partner of SuperSeed, added: "There is a huge opportunity for ThingTrax and the solutions it provides customers. By working with its existing clients they have very easily provided new services based on the demands of each factory. For instance, in plastics, efficiencies can be made to cut energy usage and make the factory more sustainable, and for the automotive industries, if there is down-time in part of the production, skilled workers can be deployed elsewhere on the line.
"Recently this has met the needs of factories working under stricter regulations in COVID-19, but this is just one instance where demand changes and ThingTrax quickly adapts to provide a solution. It's been a pleasure to work with Aman, Imran and the team, and to support them in this next stage of growth."
ThingTrax was part of the Startup Bootcamp IoT accelerator run by Cisco and University College London. ThingTrax is a preferred partner for Microsoft and an official AI partner in the Edge Solution category for Intel. The team of 20 is based in London.