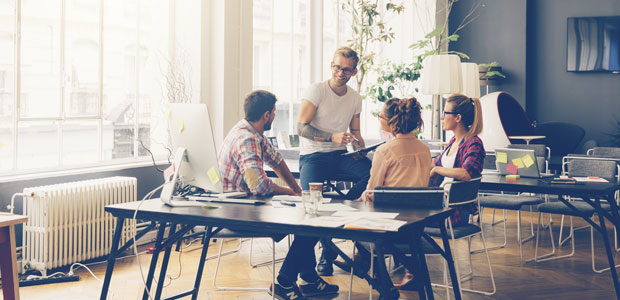 19% of active UK Unicorns funded by Crowdcube
Beauhurst, the provider of data on growing British companies, has released a report mapping out the UK's 'herd' of unicorns. Coined in 2013 by Aileen Lee, Founder of Cowboy Ventures, the term 'unicorn' refers to a young, private company whose valuation has reached £1bn or more.
We're thrilled to say that out of the 16 active UK unicorns, we've helped fuel the growth of three - that's 19% of the herd.
There are 16 active private unicorns in the UK, with five others already having exited. The Beauhurst report raised some interesting stats about these unicorns, including:
'The average age of a company at unicorn status has decreased from nine years to six.'
'The average unicorn has raised £125m over 4.5 funding rounds prior to reaching unicorn status.'
'Fintech is an obvious strong point for the herd, with six companies operating in the space, and three within challenger banks more specifically.'
Of those three challenger banks, two have run extremely successful crowdfunding campaigns with us. As the report notes, the successes within fintech are to be expected as it is "the most successful sector across all of the UK's high-growth companies, attracting more equity investment than any other vertical." You can read more about the rise of fintech in this blog post, written by our Co-founder, Luke Lang.
So who exactly are our unicorns? And how did they supercharge their growth?
BrewDog
Since 2006, the team at BrewDog have been on a mission to make other people as passionate about great craft beer as they are. As they put it, "Every beer we make, everything we do, ties back to that." BrewDog became our first Funded Club unicorn in 2017, after 11 years of hard graft and several funding rounds. To date, the craft brewery has generated over £73m from more than 120,000 of their Equity Punks. £13.97m of this was raised right here at Crowdcube.
BrewDog's 'Equity for Punks' campaign moulded crowdfunding into what it is today, thanks to the founders' desire to rally their superfans and turn them into craft beer crusaders. Co-founders James and Martin explain this in more detail:
"We introduced the first round of Equity for Punks back in 2010, changing the world of small business at a stroke. Before then if you wanted to invest in a brewery you would have needed a huge amount of cash and a willing financial wizard at your side. We wanted to change all of that. We believe the men and women who drink our beer should have the opportunity to buy shares in BrewDog and become involved in everything we do."
Now the UK's leading craft brewer, and one of the fastest-growing food and drink companies in the UK over the last 6 years, the team at BrewDog know the value of their Equity Punks stretches far beyond the capital they bring to the table. Co-founder James Watt captures this in a nutshell, simply stating "Community is the holy grail."
Here are BrewDog's unicorn credentials:

Revolut
Our second Funded Club unicorn is digital banking app Revolut. Launched by ex-finance professionals Nikolay and Vlad in 2015, Revolut's goal was to help people manage and move around money in multi-currencies more easily. The founders had pinpointed common frustrations around exchange rate markups and foreign transaction fees that made managing a bank account abroad a real hassle.
10 months and 200,000 customers later, the team came on board and launched their crowdfunding campaign with us. Their pitch was very popular, closing with a total of £1.01m thanks to 433 investors. Balderton Capital and Index Ventures were amongst these investors, helping to bring Revolut's valuation to £42m. The following year, DST Global invested a whopping $250m into the company, setting a new valuation of £1.2bn and crowning Revolut as our second crowdfunded unicorn. This also meant that our original Crowdcube investors realised returns of 19x.
Revolut recently hit another massive milestone when they announced their customer base had hit seven million. To put that into perspective, traditional banking titan NatWest currently has 7.5m UK current account holders. The team are also galvanising their dedicated community for social good, encouraging them to donate to charities such as WWF and The Rainforest Alliance directly through the app.
Learn more about Revolut's unicorn status:

Monzo
The Monzo team grew their community so rapidly that they reached unicorn status in just over three years. The challenger bank now boasts over three million customers, with 55k new sign-ups every week. Monzo has raised an astronomical £324m since founding, with £24.19m generated over their Crowdcube campaigns.
After raising £20m with us in their third crowdfunding round in 2018, Monzo closed a new £113m funding round led by YCombinator (YC) Continuity. This bought its post-money valuation to a massive £2bn. This meant that if you invested in the first crowdfunding round in 2016, your shares would have increased in value 25x.
The challenger bank's customer base and shareholders have always been key to the business, as Founder Tom Blomfield explains, "Community is at the heart and soul of everything we do." In the past, they've actually turned down additional investment offers from notable international investors to ensure their customers and everyday investors can get a slice of the action.
Read more about Monzo:


The Beauhurst report concludes that "the success of the three crowdfunder-backed unicorns mentioned above acts as reassuring evidence for the crowdfunding sector, which has been hailed by some as a way to democratise access to the rewards of equity investment". One of the key things that stands out to us about these three businesses is their hyper-engaged, ride or die supporters. We're fanatical about these revolutionary entrepreneurs who inspire their communities so deeply. Nothing makes us happier than seeing them come together to leave their mark on the world.