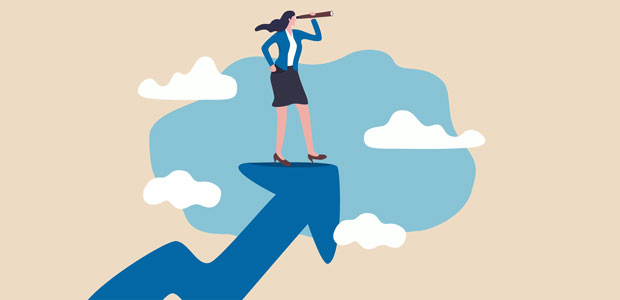 15 years of breaking barriers - Mazuma's 15th Anniversary
Founded by childhood friends, Lucy Cohen and Sophie Hughes, Mazuma is a UK-based provider of online accounting services for small and micro businesses. As qualified accountants, the pair spotted a gap in the market in 2006 for low cost and stress-free accountancy which specifically serviced SMEs and the self-employed. Fast forward to today and the company is celebrating its 15th anniversary.
Here, Lucy and Sophie share their top 15 pieces of business advice that they have learned in the past 15 years, useful for any budding entrepreneur thinking about setting up on their own.
1) Trust your gut
Starting a new business means you'll face brand-new situations and challenges, and you won't always be able to rely on experience or judgement to guide you through. When you get that gut-instinct about something, listen to it.
Trusting your intuition is the ultimate act of believing in yourself, a crucial skill to have at any stage of your business journey.
2) Communication skills
A study by Clear Company found businesses with effective communication are 50% more likely to have lower employee turnover, yet 69% of managers are not comfortable communicating with their employees in general.
Whether it's communicating with your employees, stakeholders, investors or business partner, mastering this skill is paramount. Clearly laying out your objectives, plans and thoughts maintains strong business relationships and instils a high-performance culture.
3) Know what is and isn't acceptable
Having worked in such a male-dominated industry, we've witnessed first-hand the sexism that still goes on behind closed doors.
Almost every woman in business, regardless of her status or seniority level, has been condescended or patronised. It's important to maintain your level of professionalism and challenge these issues. In most cases, men don't intentionally set out offend or discriminate with their words; it's a matter of unconscious bias that is ingrained throughout society.
Politely asking them to explain why you should be the one to make the coffee, or why they believe they can speak over you, is often enough for them to see their error and revert. There are ways to call somebody out without calling them sexist.
4) Bring your own table
As an entrepreneur, have faith in yourself and your offering, particularly if you're a minority. Insist on having a seat at the table and if you aren't offered one, bring your own table.
Make your voice heard, stop being apologetic and ask for what you want. Be direct, no more 'would you mind awfully?', or 'only if you have time'; assertion is your best friend.  
5) Not everyone will like you
Starting a new business means meeting lots of new people in and out of your field. In an ideal world, everybody would get on with one another, but a theory states 25% of people will not like you, no matter what you do. Focus on nurturing your positive relationships.
6) You will get a one-star review
Once you get past the initial sting of a bad review or complaint, the best thing you can do is accept it with grace and focus on the opportunities that arise from it.
Firstly, you can only go up from here. View it as reaching a milestone, giving you experience on how to handle it should another one crop up. Secondly, a bad review can provide you with genuine insights into your company's shortcomings, allowing you to identify and rectify the issue and reduce the chance of receiving another one in the future. Thanks, one-star review.
7) Don't be apathetic to those you believed in you
When it comes to starting a business, it's important not to take those who were there from the beginning for granted. Whether it's investors, stakeholders or your supporters, remember that them putting faith in you at such an early and uncertain stage was more of a risk for them than it was for you.
8) Learn to say no
Far too many of us struggle with saying 'no', and particularly at the beginning of building businesses. People tend to put emphasis on accepting and agreeing to things out of obligation or even fear.
Implement a 'quality over quantity' rule as soon as you start your business journey to ensure your time and effort is well-spent, and you're not just people pleasing for the sake of it. Saying no to someone's offer isn't about rejecting opportunities but about getting your priorities in order for the success of your business in the long run.
9) ...But learn to say yes and take risks
Taking risks may be the make or break of your business.  As a business owner, it's important to push your own limits and practice being out of your comfort zone. Don't be afraid to try new things and don't worry about getting it wrong.
As Will Smith famously said, 'if you can't beat the fear, just do it scared!'
10) Learn the legal bits of your industry
Nowadays the internet has everything you need to know about every legal side to every business. You must be an expert in your industry and your industry's laws. Regulations are always changing, particularly during the pandemic, with new rules and legislations coming into force frequently.
Business-owners need to keep up and failing to do so can be disastrous. Study up: learn what tax, assessments, obligations and rules apply to your field and stay informed.
There are countless ways to do this now, from trade-focussed bloggers and legal publications to social media - they can all educate you on the legalities if you look hard enough. Businesses are even starting to use TikTok!
11) Take payments upfront
Whatever service or product you are providing, if a client isn't willing to pay at least half of the overall cost as a deposit, they're more than likely not serious about working with you.
Be clear from the get-go in that you only take payments upfront to avoid future chasing and complications or set up a deposit system to safeguard your business should something not quite go to plan.
12) When working with a friend, set expectations
There are so many pros and cons to starting a business and working with a friend, so to protect both the business and friendship it's vital to set boundaries. While you may be best friends, it doesn't mean you'll be the best business partners.
The worst thing would be to start up a business with someone who is constantly getting on your toes or feel unable to be open and honest with them. You want to be able to be as capable separately as you are together.
13) Reject imposter syndrome
We were approaching an old industry in a new way and it was hard, we were constantly questioning ourselves and worrying about whether we were good enough. You'll always be your toughest critic but it's this hurdle you overcome that you gain the most from. When imposter syndrome sneaks in, practice identifying it and rejecting it.
14) Don't be afraid to invest
Investing in business development tools, for example a well-built website or innovative app, keeps your business fresh and allows you to stay ahead of the competition. Spend some time and money getting your brand noticed and keeping it relevant to consumers' needs and wants.
15) Reflect on how far you've come
Sometimes you don't see what you've achieved until you look back and see how far you've come. Evaluating and reflecting on your achievements can be a humbling yet motivating task. It's important to take a step back, look at the wider picture and celebrate your success.