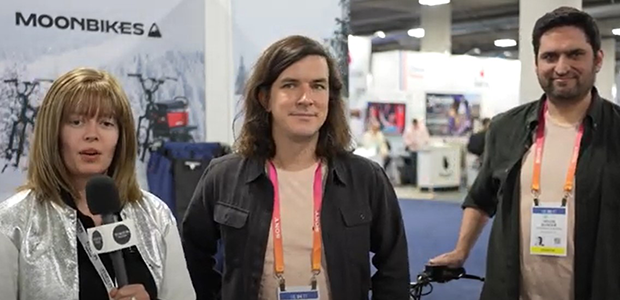 A 100% electric snowbike at CES 2023
Paige West caught up with Moonbikes again at CES this year, to chat about their electric snowbikes and the progress they've made since the last show.
Thanks to its streamlined design and light weight, a MoonBike is especially easy to ride, store and transport.
A MoonBike weighs just 192lbs with a battery. You can add an optional dual battery to double the range.
Like a bike, a MoonBike is just 28 inches wide and can pass through doorways and be transported on a hitch carrier or in the bed of a truck.