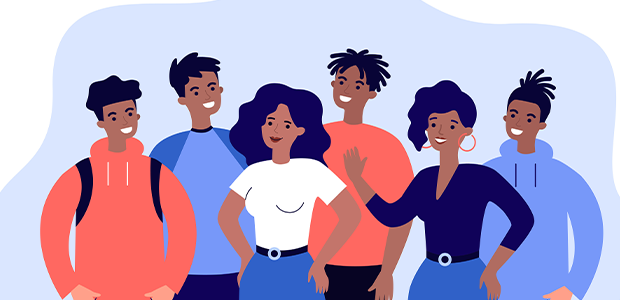 Black Seed: Supporting black founders through funding
Startup founders come from a variety of diverse backgrounds and experiences, yet the majority of VC funding is consistently being awarded to white male founders. This is Venture Capital funding's biggest issue, and it's harming and discouraging founders from diverse backgrounds.
The only way this can be fixed is by addressing the problem and highlighting the options out there that work towards championing diverse founders. By bringing attention to the issue, larger VC firms will be encouraged to reflect on the diversity of founders that they are investing in.
The issue
Inequality within funding is rife. We all know the statistic that less than 3% of VC funding goes to female founders, but when we look at the figures for the amount of funding that black founders receive, the stats are even more dire.
Between 2009 and 2019, only around 40 black founders received VC funding in the UK, which equates to around 0.24% of all funds that were allocated to founders. Then in 2022, black founders had still only received 1% of all VC funds. This all leads to the statistic that 88% of black founders in the UK self-fund at least part of their venture out of necessity, not choice.
The lack of funding available to black founders in the UK means that many have relocated to the USA, where funding for black founders is still low, but much better than the UK figures. The UK is a hugely diverse area, yet because of these systemic inequalities, we are losing innovative and diverse founders who relocate to get the funding they deserve.
The solution
One of the ways of overcoming this problem is by addressing it through funds that are dedicated to helping black founders succeed. When funds and programmes are created in order to aid the success of those that currently aren't supported by the general venture capital system, it contributes to levelling out the currently very uneven funding ecosystem.
There is a growing desire in the UK for more dedicated funds that back founders from diverse backgrounds, so it is likely that more and more of these types of funds will become available over the coming years.
Introducing Black Seed Ventures
Black Seed Ventures is the first seed fund in Europe investing in only black founders, and is led by black investors. Black Seed is completely industry agnostic, yet the founders are particularly interested in deeptech, healthcare and AI. It hopes to be the bridge between the tech industry and the UK's black community.
The founders, Karl Lokko, Cyril Lutterodt, and Yvonne Nagawa launched Black Seed to address the lack of funding that black founders receive in the UK. Their aim? To create a Black Silicon Valley in their hometown of Brixton, London. Brixton is at the heart of Black Seed Ventures. It is the area where Nagawa and Lokko were both raised, and they believe this is the area where this venture can flourish.
The firm began back in 2021, and since has raised over £5 million, and plans to start investing in 30 black-led startups by 2026.
The initial idea for Black Seed came about when Lokko was introduced to Lutterodt, another black British entrepreneur. He had returned from the US, where he had studied at the University of Texas with a scholarship before dropping out to found a robotics startup. He had wanted to raise money for his startup but had struggled to find backing. This was all despite Lutterodt taking part in 10 accelerator programmes and pitching to over 100 different VCs. Lutterodt asked Lokko to use his network to help, and at the time Lokko was working as an adviser to a range of businesses and organisations. Through working with a wide variety of businesses, including a Big Four consulting firm, and looking into the way these companies are run, the pair had realised that they could work together to help remove the hurdles that black entrepreneurs and founders often face.
Lutterodt has said that the firm wants to cut to the chase by writing checks to help bring about change, as many Black founders in the UK are over-mentored, yet still disproportionately underfunded. There's a hard-hitting statistic that the founders often use, that as a black founder, you're more likely to get skin cancer than receive funding. This statistic is one of many reasons why Black Seed want to champion black founders by providing seed funding to help them flourish.
Not only are Black Seed on a mission to help black founders gain access to funding, but also provides spaces for black founders to thrive. This includes hosting regular events for black entrepreneurs in London to introduce them to investors and providing office space for these founders at its office in Brixton.
Final thoughts
It's with companies like Black Seed that change can be made and black founders are able to be helped. But while Black Seed have an incredible mission and ethos, the true problem needs to be addressed at the top VC firms. With the majority of funds being awarded to white males, or even just white founders full stop, the VCs with the most money need to dedicate themselves to putting capital towards black founders, as well as other founders from diverse backgrounds. This is a systemic issue that requires the entire system to be adapted to enable diverse founders to thrive, especially as there is currently a huge drive towards encouraging diversity within the tech industry.